This 2-day course will enable you to teach the new Level 3 Award in Outdoor First Aid

:

The course is suitable for existing First Aid Instructors wishing to deliver the Outdoor First Aid syllabus to people involved in Outdoor Activities and working in an environment where individuals are likely to find themselves at risk.

The course price includes all refreshments and lunch. You will also receive a USB stick with PowerPoint slides, course notes and documents to aid you with the running of your own courses.

N.B. This course does contribute to your annual monitoring of first aid courses.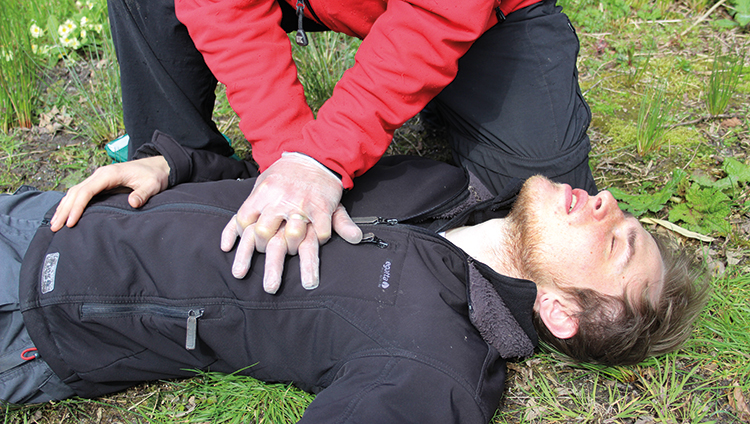 Syllabus
A range of subjects are covered including:
First Aid Equipment
Assessment of the situation
Prioritising treatment
Environmental factors
Moving a casualty
Shock (including Anaphylaxis)
Fractures and spinal injuries
Control of bleeding
Head injuries
Poisoning
Sprains and strains
Hypothermia
Frostbite
Heat exhaustion
Qualifications you will attain from this course: (subject to assessment)

Instructor Certificate in Outdoor First Aid from Nuco Training Ltd
Level 3 Award in Outdoor First Aid
Qualification you will be able to teach: (subject to you holding an appropriate teaching qualification)

Level 3 Award in Outdoor First Aid

---

THE MILITARY
Nuco Training Ltd is an Approved Provider to the Military Funding Scheme of Enhanced Learning Credits (ELCs). Our Approved Provider number is 1349. This course is fundable through the Elcas scheme. The course code is NT008.
Course Duration
This is a 2-day course held at various outdoor activity centres throughout the UK.  We can deliver an on-site course if you have a number of delegates wishing to undertake it. See syllabus for full course breakdown.
Upcoming dates
See below for full schedule
Sep 2018
Leicestershire – Dates : 05/09/2018 - 06/09/2018
Oct 2018
Norfolk – Dates : 25/10/2018 - 26/10/2018
Nov 2018
Powys – Dates : 01/11/2018 - 02/11/2018
Leicestershire – Dates : 28/11/2018 - 29/11/2018
2018 Course schedule and booking
2019 Course schedule and booking
Training books

This book and our full range of invaluable First Aid training books are available from our online shop.
Enquire about this course